28 diciembre 2010
2
28
/

12
/

diciembre
/

2010
22:24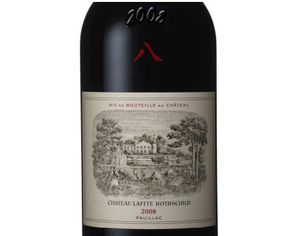 Lafite is a partner of CITIC, China's largest state-owned investment company, to develop the 'China's Bordeaux', 25ha of vines on the Penglai peninsula in China's Shandong province.
In celebration of the First Growth's new vineyard venture in China, Chateau Lafite Rothschild's 2008 bottles will be etched with the Chinese lucky figure eight.
The figure eight, considered so auspicious in Chinese culture, will be on every bottle and magnum of Lafite 2008.
The addition of the Chinese symbol to Lafite's bottle adds fuel to the fire of Chinese demand and Lafite 2008 has seen an overnight price spike from £8,500 the case* to £10,500 the case* of Chateau Lafite Rothschild 2008 on the Liv-Ex (Wine Trading Platform) after this announcement!