26 marzo 2011
6
26
/

03
/

marzo
/

2011
23:33
Spring in Madrid, sunny and hot.
I decided to stopped for drinking some sparkling water in a cafe.
What a surprise to discover that Spanish Gouvernment is using coasters for stopping sexual business.
Great idea.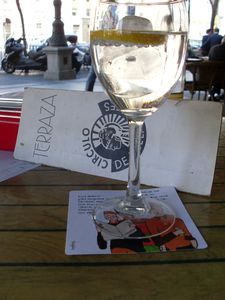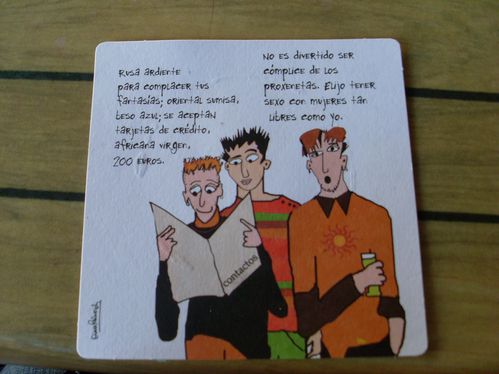 the guy in the left: Hot russian for all your pleasures, fantasies, blue kiss. Credit card accepted. African virgin for 200 Euros.
the guy in the right side: I don`t want to play the pimp´s game. I want to have sex with a woman as free as me.