14 marzo 2011
1
14
/

03
/

marzo
/

2011
20:48
WINTER 2011
Outside, there is no signage.
Same way as in Tokyo.
You really must know the address if you want to come to Soy.

A few tables and a bar to sample the best of Japanese cuisine in Madrid.
Same tastes as in Japan.
So good and sweet...

The atmosphere is intimate, so, take your time.
The tasting menu of 10 dishes is a poem.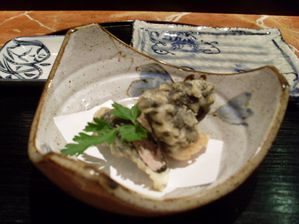 Chicken nori in tempura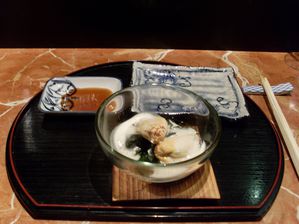 mussels salad with yuzu mousse
sea bream tartare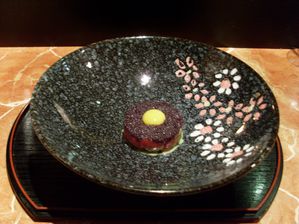 tuna tartare with fish eggs, quail egg and avocado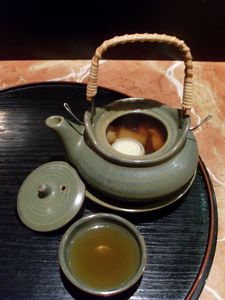 dobin mushi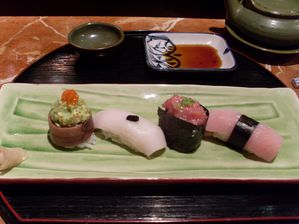 sushis. the anchovies sushi is an original chef's creation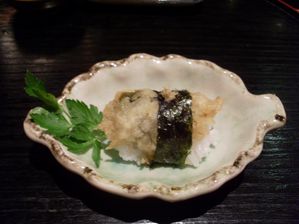 sea ortguill one of the most delicious tempura I had ever ate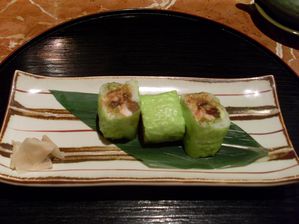 The name of this plate is Saika, 6 years old Chef's daughter.
I understood why when I tated it.
These maki are not wrapped up in a nori sheet, the are made in a soft and sweet tofu sheet.
Inside, a delicate eel.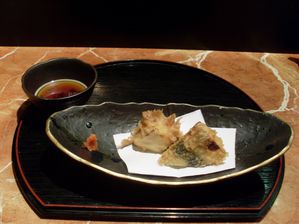 eggplant tempura stuffed with shrimps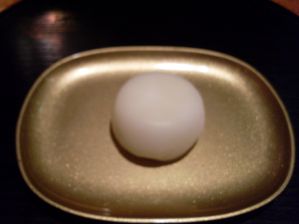 for the dessert a very design rice ball with tea ice-cream inside... a Japanese coulant??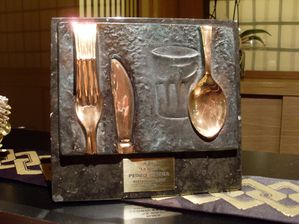 Domo Arigato Gozaimasu to Pedro Espina for this zen, tasty, soft, sweet and peacefull food.
Price for the 10 courses Menu: 65 Euros (March 2011)
Address:
C/ Viriato, 58
28010 Madrid, Espagne
+34 914 457 447