28 diciembre 2010
2
28
/

12
/

diciembre
/

2010
22:41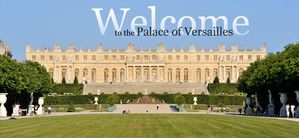 Part of France's Versailles palace is to be turned into a luxury hotel, marking an unusual transfer of French public heritage into the private sector!
The project, to be carried out by Belgium's Ivy International SA, is expected to turn the Hotel du Grand Controle into a 23-bedroom luxury hotel that will open in late 2011.
Château de Versailles was built in the 1680s by architect Jules Hardouin-Mansart and the renovation — expected to cost about $7.3 million — will be carried out by chief architect for historic monuments Fredric Didier.