28 diciembre 2010
2
28
/

12
/

diciembre
/

2010
22:16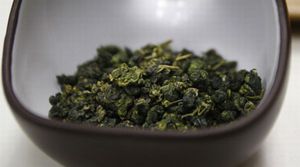 Wu Yi Star Tea House sells one of the rarest and most expensive tea in the world through its 40 stores in China: the Da Hung Pao tea.
The fragrance of Da Hung Pao tea is so long-lasting and is potent enough to brew multiple pots of tea (up to 60 infusions)!
Da Hung Pao is not only strongly aromatic, it's also less acidic and less bitter than other. Farmed organically, its leaves are never allowed to touch the ground!
Said to be the "The King of all Chinese Teas" Da Hung Pao luxury tea is often given as gifts to heads of state (U.S. President Richard Nixon, etc.) and is priced at $2,160 (€1,590) per 50 Grams!